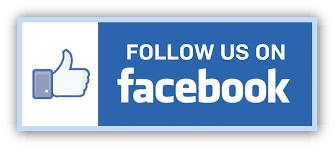 Click on name below to setup an appointment.
The History of the Marengo Barber Shop
The Marengo Barber Shop (the commonly used name, the licensed name is "Tonsorial") was established in September, 1980, when Robert L White leased space from Harold Fancher in his new (then) office building, located in the southwest corner of the Indiana 64 and 66 intersection at Marengo. The Barber Shop was originally located in the third space from the north end of the building. But, for 37+ years, the shop has been in that same building. Mr. White was a fireman on the Louisville, KY Fire Department, and due to that, the Shop was open on a part-time basis.

In 1985, Stephen M. (Steve) Lock came to Valeene, Indiana, about 6 miles north of Marengo in Orange County, Indiana, to pastor the Valeene Wesleyan Church. A Barber by trade, Steve found work at the Marengo Barber Shop in September, 1985, and has worked there, now, for 32+ years. At first, Steve worked only the days that Mr. White couldn't work. Due to a health issue, Mr. White asked Steve to lease the shop, and Steve began to work five days a week. About the same time some of the older barbers in the area quit or moved away. Also, the young men, high schoolers, and boys began to go for the shorter haircuts, burrs, and flat tops. The shop got busy, and when the space just north in the building became available, the Shop moved there so another chair could be added. The Shop was opened five days a week, Tuesday through Saturday.
Around 1991 or so, J. R. Mcelwain (sp.) began working with Steve. By this time Mr. White (R. L. to most -Bob to some others) had retired after 23 years with the Louisville Fire Department, and had gone to work for the state of Indiana as Fire Chief at the Branchville prison. Mr. Mcelwain was also a pastor, and worked three days a week with Steve. At that time, for nearly 5 years, the shop was doing 115-120+ cuts a week. During those busy years, the Marengo Barber Shop was the only Barber Shop in Crawford County that was open more than one or two days a week.
In the fall of 1996 other changes took place. Steve, by then living in Marengo, was called to be the pastor of the Marengo Wesleyan Church; and a Barber Shop had opened in English, about 6 miles from Marengo, operated by Richard Rayles, who had been raised in Crawford County. The Marengo church paid a full-time salary, so for a few years, Steve was in the Shop only when R.L. took time off. Pastor Mcelwain put a Barber Shop behind the parsonage where he lived on Speed Road. After two or three years, the Mcelwain's left on a mission trip to Taiwan, and did not come back to live in Crawford County.

In later years, Steve did return to work one day a week, and to help when R.L. needed time away. Mrs. White (Elizabeth) was struck with cancer around 2004. In September 2009, R.L. had open heart surgery, and sadly, lost his wife in December the same year. In July 2011, R.L. turned the shop over to Steve, who had since retired from pastoring, and dropped to one day a week at the shop. The only things R.L. reserved from the shop were his Barber chair, and workstation items that were stored at the shop. R.L. continued that schedule during spring, summer, and early fall. From November through April, he stayed in Florida.
In November 2013, a new Barber (to Marengo) began to work in the Shop. Initially, David Grow (most of us call him Dave) came to help Steve during R.L.'s absence. When R.L. returned from Florida in the spring of 2014, he decided not to come back to work. He moved his chair and the workstation items out. Dave began a regular schedule, working Tuesdays and every other Saturday, and filling in whenever Steve is out and Dave's schedule will allow. He and his wife, Beth, are college-level teachers, and live a few miles north of English, just off Indiana State Highway 37. (he is retired now)
The next big thing for the Marengo Barber Shop was the arrival, of Nick Faulkenburg as another licensed Barber in 2017. With his age, causes one to believe the Marengo Barber Shop may be around for a while – maybe for another 37 years!! In 2021, we annouced that we have redone the shop and added Josh Mink to the barber lineup.




Footnote: R.L. White, the founder of the Marengo Barber Shop, passed away in May of 2015. Steve is very grateful for the working relationship he had with R.L. for 29 years, & for the gracious gift of the Shop & equipment. Steve and Dave both retired in 2020. Sorry to see the leave the shop but still happy for them.